Story behind the app
More and more people to view the sites using mobile devices. Therefore, it is important to have your products available on mobile applications, for customer's convenience. AlgoZone team provides eCommerce consulting and development services for over 12 years.
The App development is led by Vagner Denis.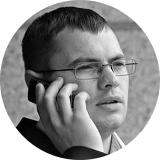 Denis Vagner
Lead Developer